Unforgettable time with the family by the sea
Active recreation in the fresh sea air

Apartments "Naglis" are an ideal place for family vacation in Palanga
Apartments "Naglis" in a unique location: after leaving the door, you immediately enter a pine forest, behind which are the dunes and the sea. Just a few minutes to the beach, not much longer on foot to J. Basanvičiaus Street, the city's central square.
In the apartments you will find all amenities, cleanliness and order, and helpful owners.
An ideal place for a vacation in Palanga
The apartments "Naglis" is a perfect place for Your rest. There are just some hundreds meters to J. Basanaviciaus street where during the summer merriments and entertainments last 24-hours. Town center – only few minutes away. But the most important is that You can enjoy peace and silence living next to whirpool of resort's entertainments. Through windows You can see pines and hear sough of the sea. "Naglio avenue" – the closest street to the sea in Palanga. This street change over the bicycle road, so you can enjoy fresh air saturated with iodine.
Apartments "Naglis" wait for Your not only in summer. We work all year round, so during off-season we wait for seeker after peace, fresh air or romantic too.
During your stay in "Naglis" apartments you will feel a comfort. Here is clean, tidy and cozy. Each apartment has TV, WC, shower. If you want to have a snack, you don't need to rush to café or restaurant – you can prepare food in your own kitchen. You will have big pleasure by sitting with your family or friends at the terrace which every apartment has. Inner yard of "Naglis" is an ideal place to make a barbeque. We offer a parking for your car as well. Free WiFi in all apartments.

The helpful owners will make sure that your stay in the "Naglis" apartments does not cause any worries.

In the apartments, guests will find all amenities – WC, shower, kitchenette, TV, etc.

Free wireless internet connection is available throughout the apartment area.

A closed, beautifully arranged and planted yard provides not only comfort, but also security.

Each apartment has its own outdoor space – balconies or terraces with outdoor furniture.

In the courtyard of the apartment, guests can use a barbecue for cooking.

In the courtyard of the apartment, guests can enjoy a Jacuzzi (one can accommodate 7 people) all year round. The service may be paid.

We offer our guests to try the modern sauna. The service may be paid.

Guests can park their cars free of charge in the closed courtyard.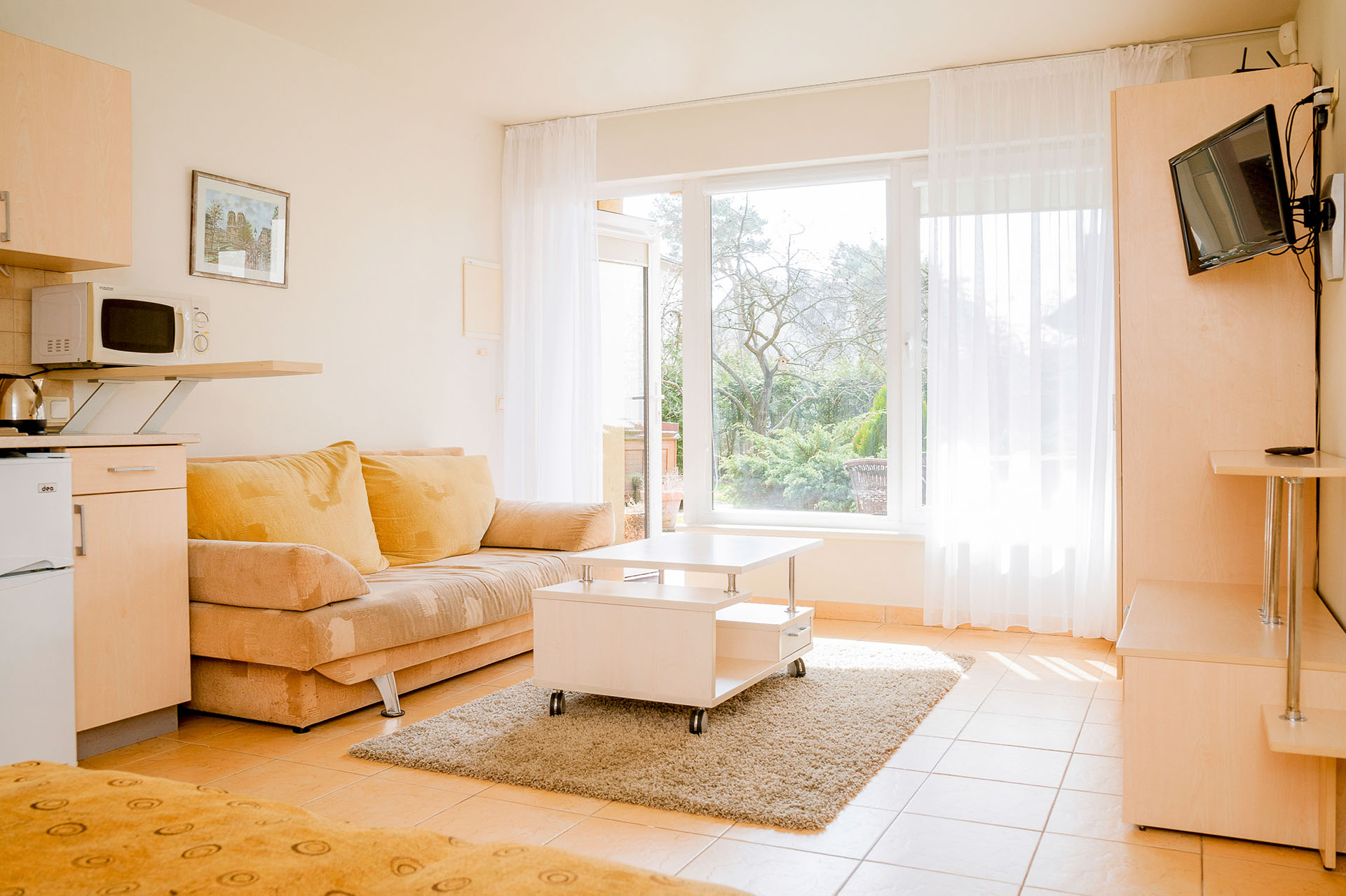 Studio apartments
Up to 4 persons can stay. All amenities, outdoor space with outdoor furniture.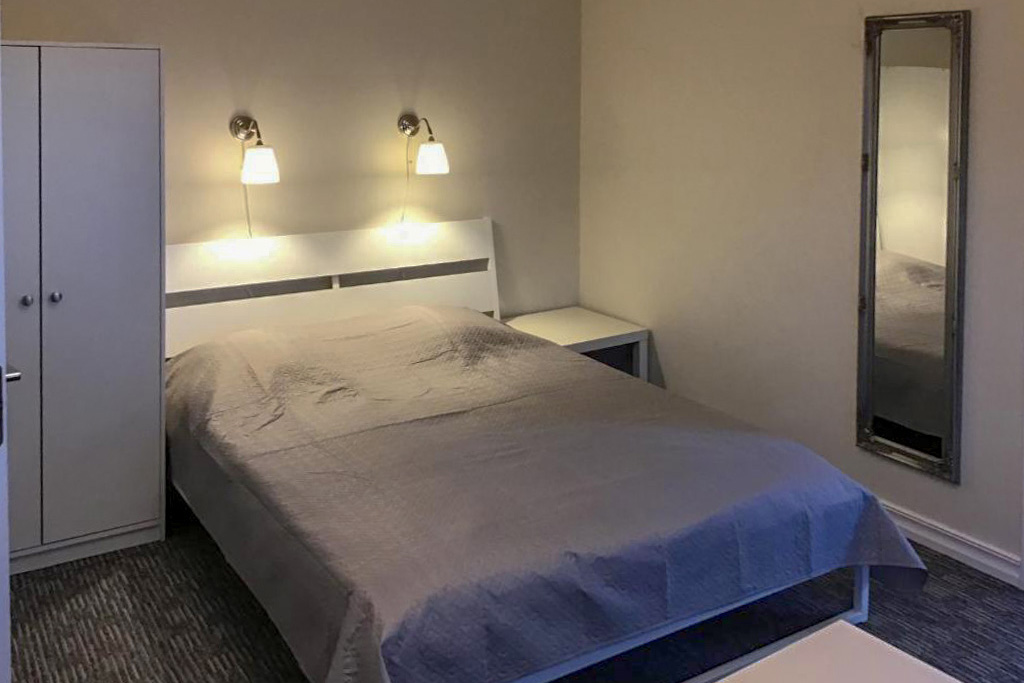 1 bedroom apartments
Up to 4 persons can stay. All amenities, outdoor space with outdoor furniture.
"The apartment is near Basanavičius Street and the sea is very close. Clean rooms and environment. The bed is wide, you can sleep freely."
"The owner of the apartment is very communicative and friendly. She allowed us to keep the car on the territory until the evening, she gave a discount for the baby bed. We are happy with our stay, we wish you health and success :)"
"I liked the place, near the sea, clean, cozy room, separate entrance, there is a kitchenette, a shower. Basanavičiaus street is nearby, but no noise was heard."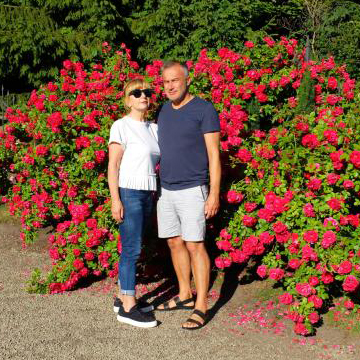 Our apartments are located on the first line from the sea. Ahead of us is only a mature pine forest and the dunes of the Baltic Sea. The busy Basanavičiaus street is 400 meters away, the sea bridge is 500 meters away. We have been welcoming guests since 2003. We are always happy to meet new people, and we are especially happy to have our returning regulars. We are always ready to provide guests with all the information they need and fulfill their wishes. We invite guests to enjoy the outdoor jacuzzi, which is always hot (very popular during the cold season), and the sauna, where you can spend the evening in the anteroom. We are located in a pine forest, we have a closed cozy yard and the sea is just a few steps away, which is probably why most of our guests are families with children.
The hosts like to play outdoor tennis in their free time, so if you wish, we can always book a court for you or your children or recommend a coach.
He speaks the following languages: English, Lithuanian, Polish, Russian.